Laser Cut Stainless Tags
From identification to labeling purposes, laser cut stainless tags are such a viable option. We make custom laser cut stainless tags for your personal or professional needs. We love making custom laser cut stainless tags at our shop, and our variety of laser machines, both small and big, help us do that with great efficiency. Whatever you have in mind regarding the type of tags you want, we can certainly help you with it.
Needless to say, engraving and laser cutting is our passion, and we love to play with laser beams!  You are a valued member of our community instead of just being a customer with who we hope to build a lasting relationship. We cater to all kinds of clients, both individual and large businesses, so no matter what kind of project you have, we can help you with your requirements.
How Can a Laser Cut Stainless Steel? 
You might have been wondering if lasers are just light, how can they cut through stainless steel? Well, lasers will melt the metal. It manages to do this because of how concentrated the light beam is. Just like force applied in the narrow surface will have high pressure, the concentrated heat of the laser beam, if strong enough, can melt the stainless steel and laser-cut it. This will give you the shape, size, and design you want for your laser cut stainless tags.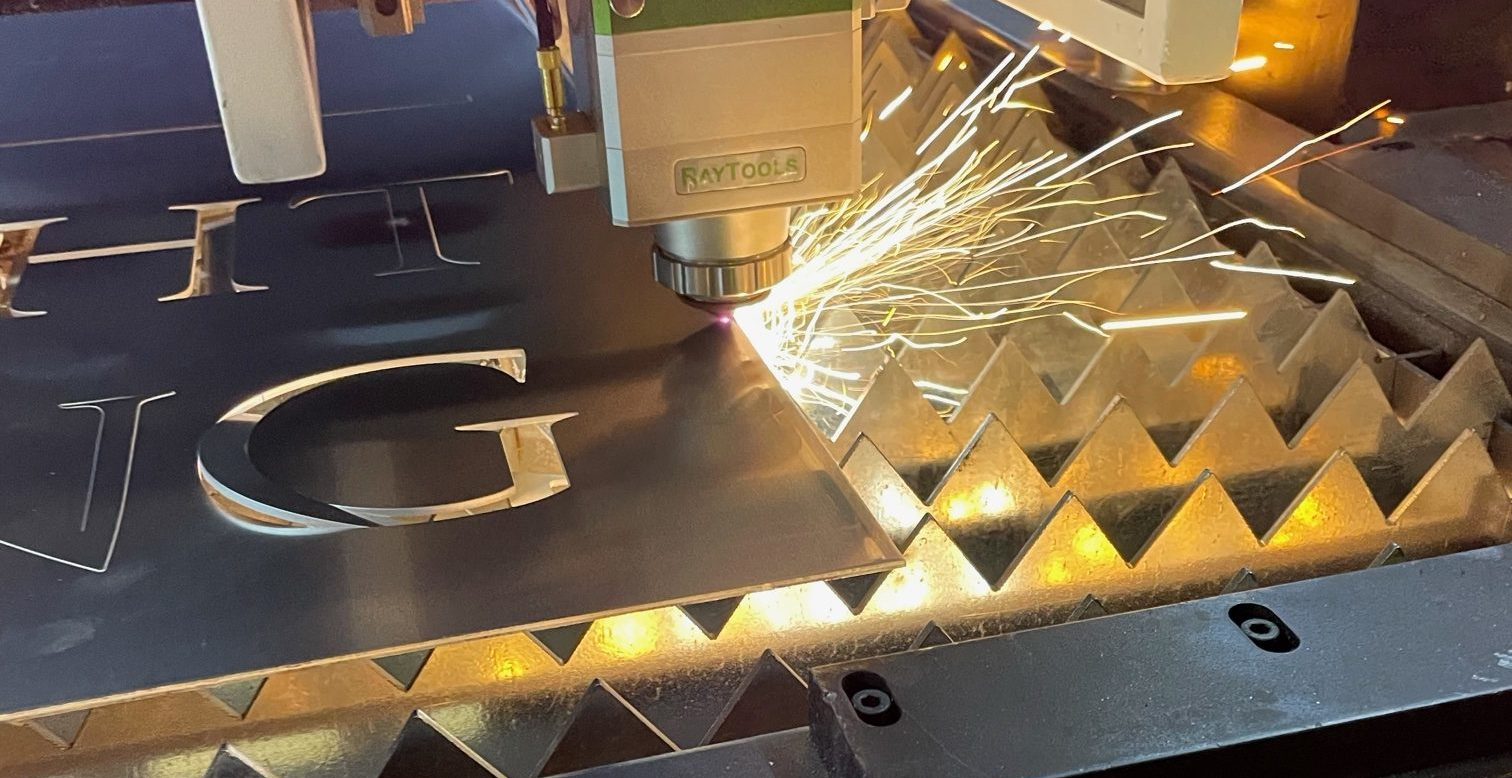 The Main Benefits of Laser Cut Stainless Steel
Certainly, lasers are not the only thing that cut through stainless steel. So, why use them as opposed to any other method? Well, lasers are excellent because they cut or engrave without much damage to the surrounding area, including stainless steel parts. Thus, a laser cutter is more accurate and can draw complicated shapes. If you are looking for accurate cuts, you should go with the laser-cut method for your laser cut stainless tags. Moreover, the chances of warping the material being cut are much smaller since lasers don't use blunt force. Furthermore, since stainless steel is an excellent material for laser cutting, you can enjoy the benefits of laser cutting stainless steel, like:
A great lifespan;
High resistance;
Diverse engraving options ranging from dark or light marks, deep or superficial cuts, or whatever your needs are, etc.
How Does a Laser Cut Stainless Steel Work?
Once a beam of light is generated inside the laser-cutting machine, partial mirrors will reflect it internally until the beam of light acquires enough energy to escape. This is the first step to cutting stainless steel. After it escapes, the mirrors or fiber optics will conduct the light beams until they reach the lens that will focus on a small area. The machine will have a system for controlling motion built into it, allowing us to choose formats to cut or engrave according to your exact needs. If you want to laser-cut stainless steel parts precisely and have your needs and expectations attended, we are here to help you out! We are the Laser Cutting Pros with over 130 years of experience on the market, and we have the utter goal to provide you with the best laser-cutting services! If you have a project and don't know where to start, get in touch with us right now so that our team of experts can help you take your idea out of your head and put it into action for your laser cut stainless tags.
Get laser cut stainless tags custom-made by us by filling out the form linked below, emailing us directly, or calling (804) 234-4990 Mon-Fri 9 AM-5 PM EST. If you want to provide us with your own material for engraving and laser cutting, you can have your items shipped directly to us. If it's something that you want us to make from scratch, we can do that, and we can also ship the finished product to you directly via UPS. We send packages all across the globe. We can't wait to hear about your custom laser cut stainless tags project! If you need your parts laser engraved – we can certainly help with that as well! Click here!