LASER CUT METAL SHAPES
From engraving on metal to creating metal shapes which are laser cut, we can do it all! Custom cutting and engraving metal shapes has long been our expertise and we continue to excel in it. Thanks to both small and large variety of laser machines that we have acquired over the years. Other than metal, we can work on any and every surface, especially when it comes to this. Whether you want your marks to be light, dark, deep or superficial, our laser engraving and cutting experts can do it all for you as per your requirements.
With Laser Engraving Pros, you will be turning your vision to reality as our team of experts will help create products that will last you a lifetime such as laser cut metal shapes.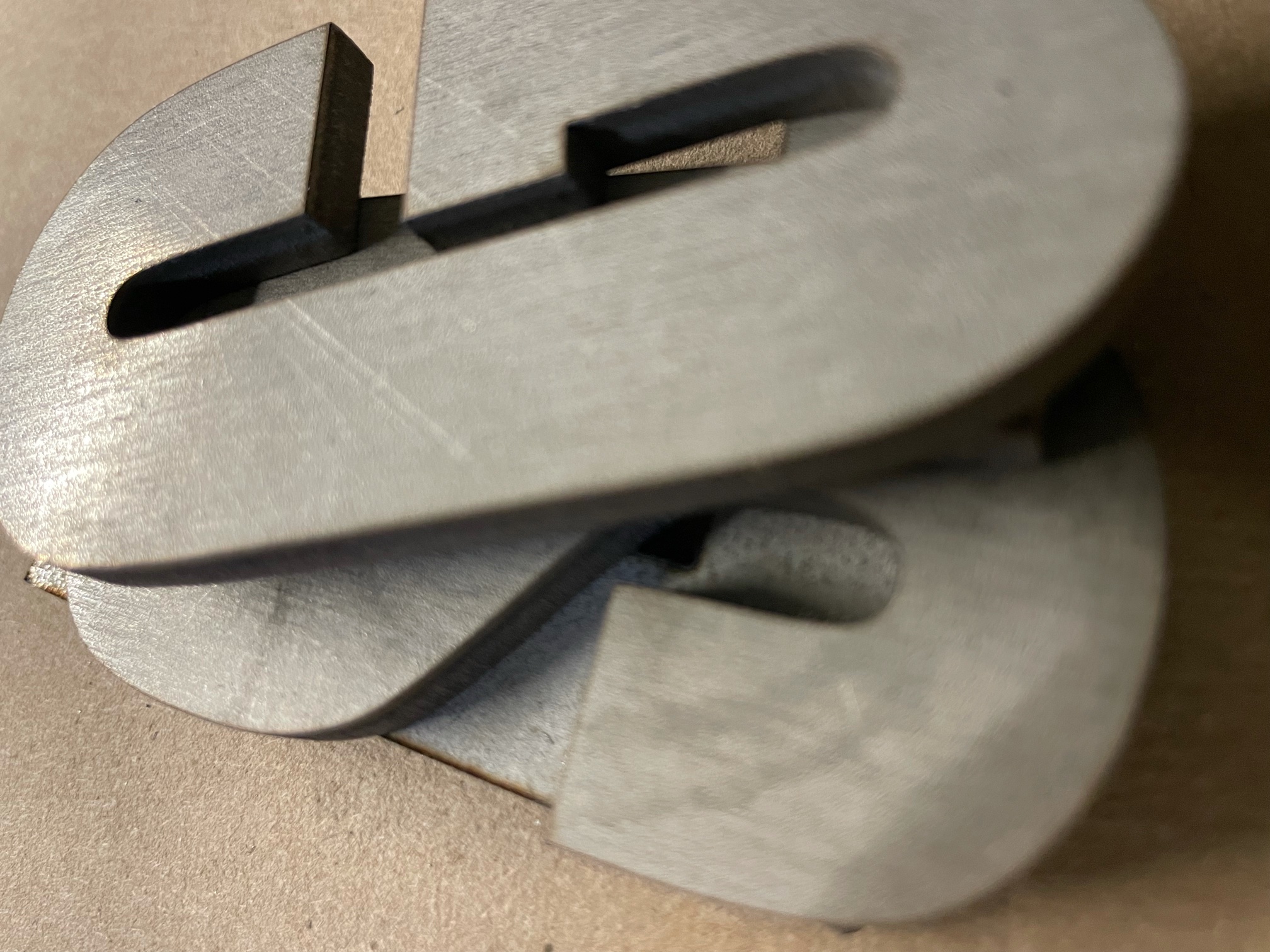 Preciseness – Aka Precision or Precision-ness
So, the preciseness of the laser metal cutter can provide minimal area affected by the heat when cut. You might think this could make the production slower. However, it is quite the opposite. We can move our machines from one metal to another easily. Our machinery can even cut various thicknesses by programming that for a specific pace. All this saves time in the fabrication process. Since most of the time, we must follow a strict timeline and budget, considering the most efficient method for cutting is crucial. And that is laser-cutting with the laser pros! Mistakes can cost materials. Also, investing in complex programming can add extra time to job order, and in the end, make it more expensive. That's why the efficiency in handling time, quantity, and variety of materials you can work with are advantages highlighted in this method.
WHY CHOOSE US FOR YOUR LASER CUT METAL SHAPES?
Our unique cutting tools and machine produce metal parts from sheet material with the help of a laser beam. The beam basically works by vaporizing desired sections of the sheet material to produce the laser cut metal shapes that you want. We bring you a cost-effective cutting solution whether it is an individual order or a bulk business order for your laser cut metal shapes.
When you need something done right the first time, like custom laser cut metal shapes, we're the shop that you should turn to. Custom laser cut metal shapes are just one of our many specialties and we'll make your product look great without a doubt! We're the go-to people for all sorts of work, from weapons, nameplates, signs, data plates and even live fruit. We love helping our customers put their mark on the world. As custom engravers, it's our sworn mission to laser up as many things as we possibly can. All you need to do is point us at a target, and we'll get to work for you. We love to laser! We just can't stop.
Get laser cut shapes by us and in anyway you want by filling out the form linked below, emailing us directly, or calling (804) 234-4990 Mon-Fri 9 AM-5 PM EST.
You can trust our laser experts to do an impressive job regardless of the nature of your requests. We will also create a unique quote based on the requests of your order. WHY CHOOSE US FOR YOUR LASER CUTTING OF METAL PARTS? If you are looking to laser cut metal shapes, we are the right plug that can help you with it. Our team of creative laser cutting and engraving experts will work on your vision and bring it to reality using their wealth of talent and expertise. The best part is that our laser cut metal shapes will last you a lifetime and won't wear out ever. If you have any special requests or a very strict deadline in mind, we can also help to achieve that. Our clients ranges from individuals to large businesses, thereby catering for both small and large orders In conclusion, whatever you need help with or whatever kind of project you have for us, we can do it all! If you need your parts laser engraved – we can certainly help with that as well! Click here!
Got a Project? Fill Out This Quick RFQ Form – OR – Email Us Directly!
Call Us: 800-482-1553