LASER CUTTING  METAL FABRICATION
Laser cutting metal fabrication? This is our specialty!!!!
If you're looking for expert laser cutting metal fabrication services, don't bother to look any further.
Just let us know what you want, and be rest assured that you won't be disappointed.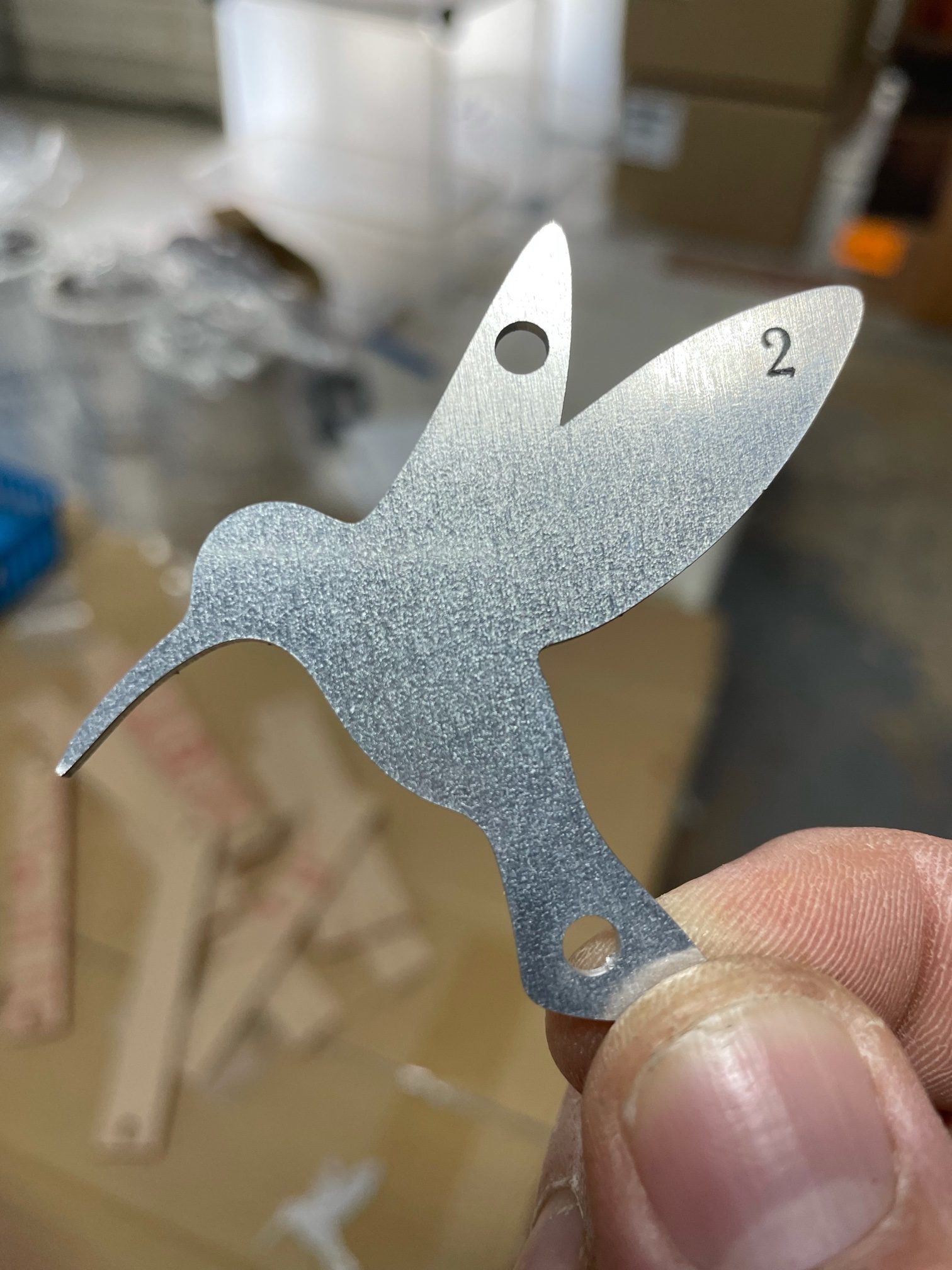 How does metal fabrication with lasers work?
First, to start the process of laser cutting metal fabrication , we put a design on a computer program. Later the computer will move the laser on the material that needs to be cut. It is possible to choose a continuous wave beam or pulsed beam during the cutting process. Our light beams are set to cut any metal that a laser can cut and that you desire. A pulsed beam provides the laser with fast bursts, while a continuous wave beam runs in constant succession. Usually, it is possible to control the heat output, length, and also intensity of the laser beam. All options are customizable according to the needs of the material that is being cut by our light beams! After the laser burst, melt or vaporize the metal, we can achieve the desired shape you want. Our machines used in the metal fabrication with lasers process have high-end technology that can cut several types of metals. For example, we can laser-cut stainless steel, aluminum, and carbon steel. And our clients are from a different range of industries like: 
Manufacturing of machinery;

Food and beverage;

Farm implement manufacturing, etc. 
Preciseness – Aka Precision or Precision-ness
So, the preciseness of the laser metal cutter can provide minimal area affected by the heat when cut. You might think this could make the production slower. However, it is quite the opposite. We can move our machines from one metal to another easily. Our machinery can even cut various thicknesses by programming that for a specific pace. All this saves time in the fabrication process. Since most of the time, we must follow a strict timeline and budget, considering the most efficient method for cutting is crucial. And that is laser-cutting with the laser pros! Mistakes can cost materials. Also, investing in complex programming can add extra time to job order, and in the end, make it more expensive. That's why the efficiency in handling time, quantity, and variety of materials you can work with are advantages highlighted in this method.
WHY CHOOSE US FOR YOUR LASER CUTTING  METAL FABRICATION?
We can cater for all your needs to sheer perfection.
We are here for you, whether you're looking to get a job done that's as simple as laser cutting a nameplate or as complex as fabricating a component of your commercial equipment.
For us, laser cutting metal fabrication has never been easier, all thanks to the highly efficient and precise machinery that we have procured today.
We also have a team of experts who know how to cut and fabricate metal in any style and shape possible.
All you've got to do is to tell us what you want and just leave it to us to do it for you.
We provide services to both individuals and corporate clients. Therefore, whatever your concerns are, we will address them professionally and with the highest level of expertise and precision. laser cutting metal fabrication
When you need something done right the first time, like custom laser cutting metal fabrication, we're the shop that you should turn to. Custom laser cutting and metal fabrication  is just one of our many specialties and we'll make your product look great without a doubt! We're the go-to people for all sorts of work, from weapons, nameplates, signs, data plates and even live fruit. We love helping our customers put their mark on the world. As custom engravers, it's our sworn mission to laser up as many things as we possibly can. All you need to do is point us at a target, and we'll get to work for you. We love to laser! We just can't stop.
If there's a project in line that you want our help with, get in touch with us today, kindly fill in the form below or give us a call on our number (804) 234-4990.
Be as specific as you can with your requirements and all you just have to do is to trust our experts with your project.If you need your parts laser engraved – we can certainly help with that as well! Click here!
Laser Cutting Metal Fabrication 
Got a Project? Fill Out This Quick RFQ Form – OR – Email Us Directly!
Call Us: 800-482-1553