LASER CUT METAL SHEETS
Do you happen to be looking for the best laser cut metal sheets around? If yes, you've come to the right place. Our laser cut metal sheets are produced in hundreds and thousands of quantities each year that also comprises of aluminum ID tags.
Aluminum is such a lightweight, rust-proof, and fade-resistant material which makes it so easy for us to work with it.
We accept special requests and will let you know whether or not we can handle special deadlines. Cutting is our passion, and we love to play with laser beams! To us you wouldn't just be another customer to get in-and-out the door, but a valued member of our community who we hope to build a lasting relationship with. Our clients consists of individuals as well as large businesses, and we take orders large and small. When getting your cut and engrave steel pieces laser etched by us, you can be sure that it will be done precisely by trained professionals who care about their craft.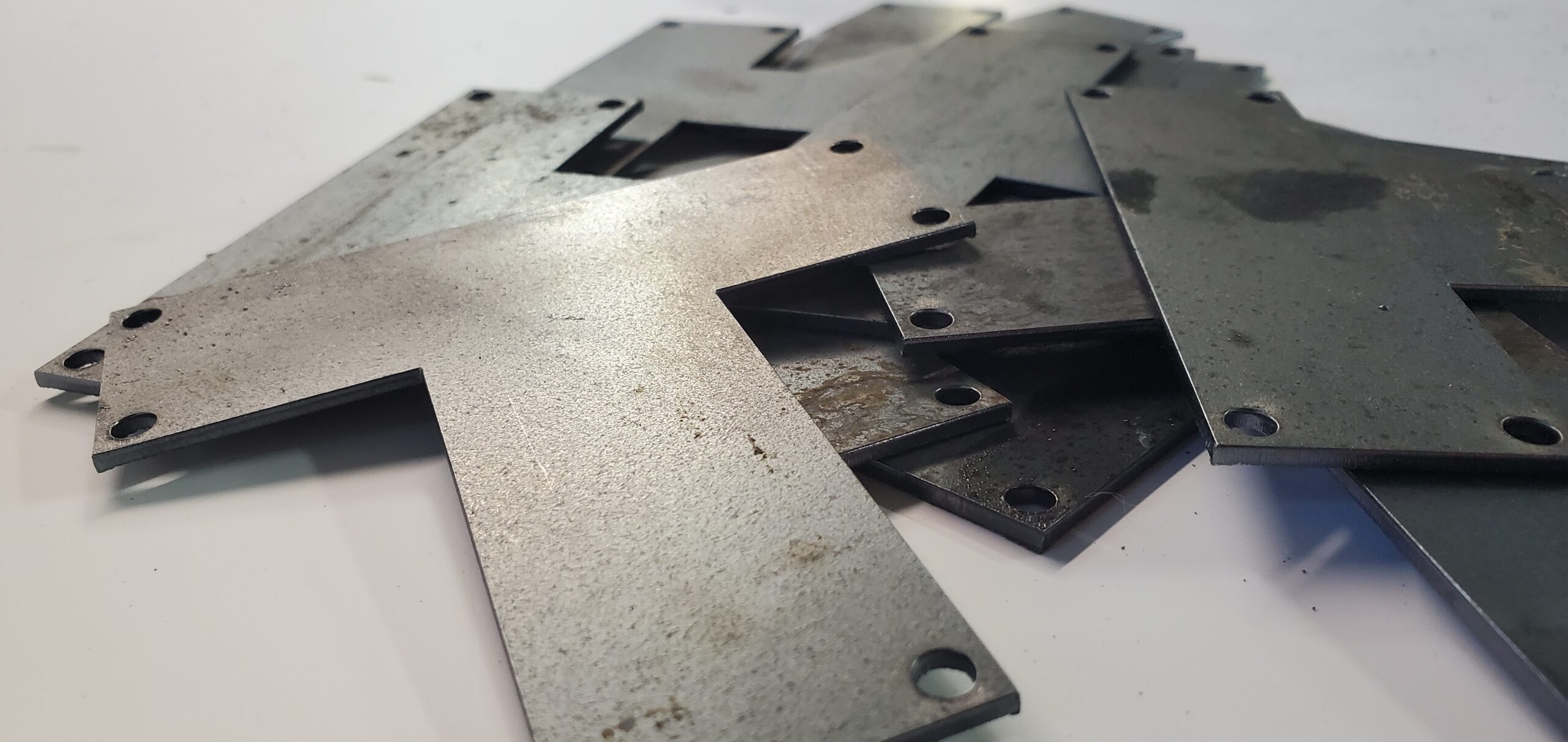 WHY CHOOSE US FOR YOUR LASER CUT METAL SHEETS?
When creating laser-cut metal tags, we use aluminum of varying thickness levels that we can custom-cut and punch to any shape before the cutting process.
Whether you want something engraved, etched, or screen printed, such as graphics, data, or even barcodes directly onto aluminum, we can do that for sure.
Take aluminum tags for instance. They work amazingly well for labeling, numbering, or identifying things in any situation. You can even use them to keep track of equipment or property, serve as warnings, mark different boundaries, and so much more.
The laser cut metal tags are ideal for any sort of aerospace, industrial, and military applications. They also do produce the best results.
Engraved aluminum tags usually come with a black, silver, gold, or a matte yellow background.
On the other hand, our laser cut metal tags can be made in any color you want. We laser-etch aluminum identification plates all the time.
We do both small and large orders for laser cut metal tags whether you need just five or as many as five thousand!
On top of that, we also have expertise in going back and etching or engraving variable data into specific fields of already-existing tags.
We can produce and ship them on demand. Just as you need them.
When you need something done right the first time, like custom laser cut metal sheets, we're the shop that you should turn to. Custom laser cut metal sheets are just one of our many specialties and we'll make your product look great without a doubt! We're the go-to people for all sorts of work, from weapons, nameplates, signs, data plates and even live fruit. We love helping our customers put their mark on the world. It's our sworn mission to laser up as many things as we possibly can. All you need to do is point us at a target, and we'll get to work for you. We love to laser! 
WE CAN DO ANYTHING
Not even kidding, if you fell by parachute on our page, this is the sign you were looking for to finally choose us to do you laser cut metal sheets. If quality's what you're looking for, then that parachute isn't broken. You are speaking with the Laser Cut Pros! We've been in the laser-cutting market for so long already, laser-cutting is almost becoming a hobby. Or an addiction. You never know. But if you still don't know how beneficial laser-cutting is, keep reading to find out! Laser Pros can offer you laser cut metal sheets, accurate, affordable, and excellent pieces of metal for your project. We have a cutting and engraving factory  ready to attend to any of your needs, and we execute our job in the most distinctive and creative-free way. Laser-cutting gives us this opportunity, customers give us the recipe, and we're off to a good ass start. Laser cutting metal sheets with Laser Cutting Pros can't go wrong!If you need your parts laser engraved – we can certainly help with that as well! Click here!
Got a Project? Fill Out This Quick RFQ Form – OR – Email Us Directly!
Call Us: 800-482-1553